Fire Station Conversion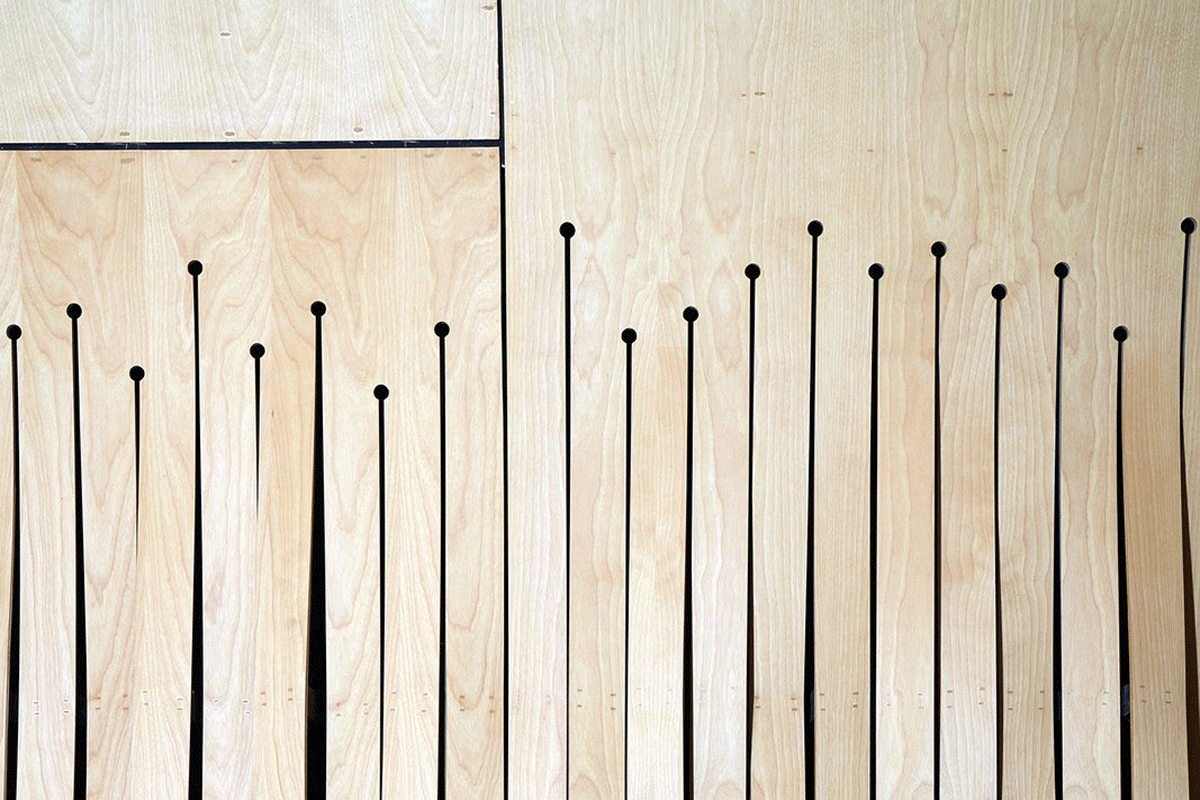 Alan Organschi converted a 1905 fire station into an experimental jazz venue.
"'It was like a sardine can, putting all that in there and still trying to capture the spatiality of the building,' says architect Alan Organschi, who, along with wife and partner Lisa Gray, brought the forgotten, nearly 7,000-square-foot former fire station back from the brink over more than a decade.
Construction wrapped in 2005 and the first jazz series was held later that year. Yet Lloyd's imagination continued to churn. In 2014, he approached his architect neighbors with a new request: a hostel for musicians, who sometimes travel from as far as Japan to record. By this time, Lloyd and his wife had moved out of their second-floor loft, but more bedrooms would be required to house full bands. A rooftop addition was needed—something lightweight that could be installed easily atop the building's unreinforced masonry shell.
For the architects, the obvious candidate was cross-laminated timber (CLT), a structural wood panel system that they'd experimented with on a school nearby. Like masonry, CLT panels are exceptionally strong, but they can be built off-site and assembled quickly. 'Wood is light and easily prefabricated,' Gray notes. It's also a highly insulating material. And, because the panels are CNC-milled, their joints are airtight." – Luke Hopping, dwell
Read more ↓
A 1905 Fire Station in Connecticut Is Converted Into a Community Hub For Art and Music, dwell
Image courtesy of ↓