We're Hiring a Communications Manager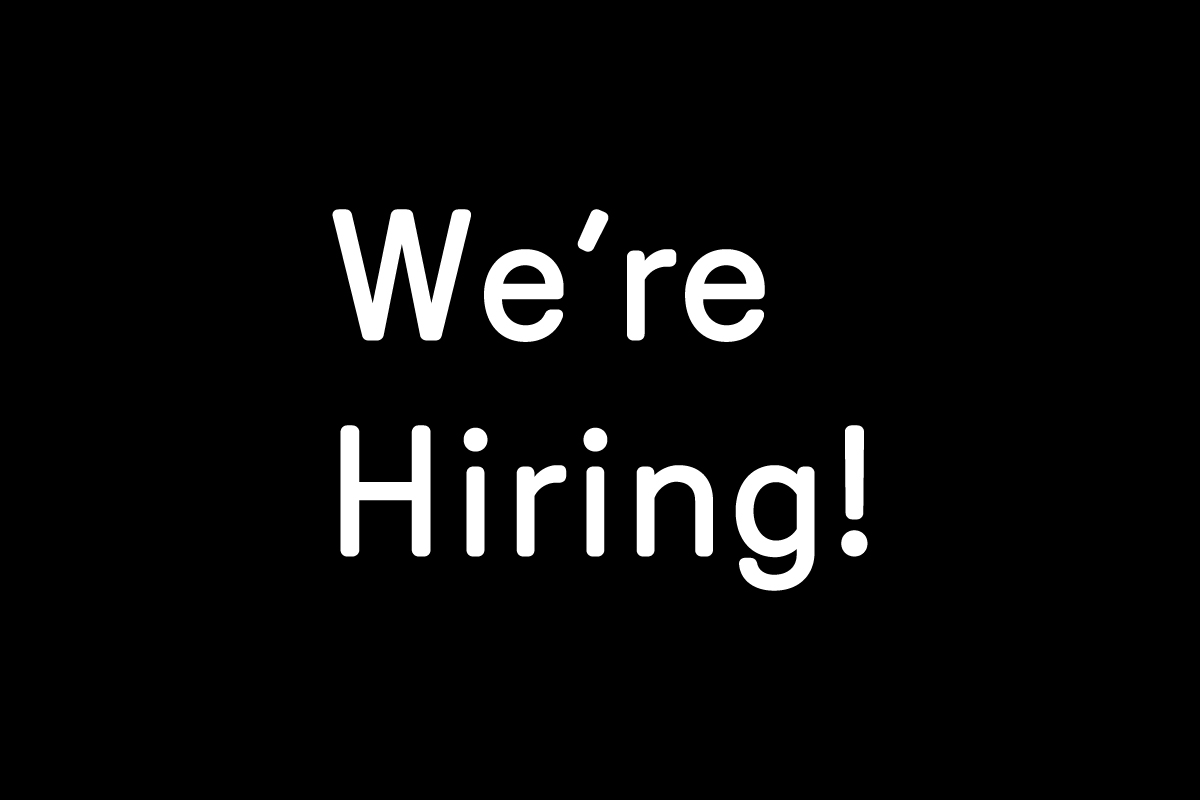 Urban Design Forum seeks a full-time Communications Manager to lead day-to-day communications and support strategic efforts to amplify our impact. We're a small, energetic team that believes in a collaborative, supportive work environment. As our organization grows, we seek a Communications Manager who can streamline a high volume of weekly communications, sharpen our sharpen our advocacy for a vibrant city, and expand our reach to broader audiences. This role is an exciting opportunity for an early- to mid-career professional to shape our communications portfolio with hands-on mentorship from our leadership.
Under the guidance of the Director of Partnerships and in coordination with program staff, you will produce all organizational communications, lead press engagement, and develop storytelling strategies to advocate for progressive change in the built environment.
Responsibilities
The Communications Manager will be a highly detail-oriented professional that brings sharp writing, a keen graphic eye, and strategic thinking to amplify our work to our members and the broader public.
External Communications — 60%
Establishes and manages editorial calendar for newsletter, web and social content
Writes and edits newsletters, web content, social media content, press releases, and other communications to our audience of 80,000+ subscribers
Produces graphic layouts for newsletters, web and social media content based on existing templates
Cultivates a brand for Urban Design Forum, ensuring it is consistent and distinguishable throughout all materials
Attends organization events and leads related storytelling efforts
Maintains the organization's photography library, cataloguing for efficient use across team, and editing photos as necessary using Adobe Photoshop
Maintains website with regular updates and occasional functional upgrades
Manages review by staff and leadership for key external outputs
Maintains the organizational style guide and ensure all outputs accord with style guide
Project Management & Coordination — 20%
Establishes and maintains timelines for production workflows with program and development staff
Develops and evolves streamlined processes for communications production
Collaborates with program and development staff on special projects, such as publications, program launches, key announcements, and campaigns
Coordinates graphic design, photography, and print projects with external consultants, to align with internal production timelines.
Strategic Impact — 20%
Liaises with our members to gather news, events and opportunities from our network
Liaises with industry press to publicize research, events, policy recommendations, and member-authored op-eds
Maintains awareness of current events and announcements for opportunities to amplify our advocacy
Evolves our communications strategy to deepen organizational impact, in collaboration with our program staff and leadership
Qualifications
Excellent writing skills and a sharp eye for copy editing.
Fluency with graphic design and visual communications.
Experience with email marketing and/or social media.
Strong collaboration and project management skills; with the ability to integrate feedback from multiple sources.
Effective time-management skills and the ability to manage competing priorities.
Superb attention to detail.
Deep commitment to and passion for addressing urban inequity.
Broad curiosity on issues in the built environment, including housing, economic development, mobility, and climate.
Experience in storytelling for social impact is a plus.
Experience in media engagement is a plus.
Familiarity with Mailchimp, WordPress, Adobe Creative Suite and/or video editing software is a plus.
We hire candidates based on the responsibilities of the role, rather than years of experience. We expect that a successful candidate may bring 2-4 years of relevant work experience, but we are open to candidates with more or fewer years of experience who believe they fit the role.
Employment data show that women and people from underrepresented groups apply to jobs only if they think they meet 100% of the criteria. If you meet many but not all the criteria and feel you may be a good fit for the role, we encourage you to apply.
Location & Schedule
Our team works together in our New York City-based office three days per week, and remotely two days per week. We also offer several weeks per year when everyone is welcome to work remotely. We host events on nights and weekends and offer flexible scheduling when staff are expected to work at those times.
Compensation & Benefits
The salary for this position will be $71,500. In alignment with our efforts to support pay equity across our team, the starting salary for this position is not negotiable. We believe in investing in our team's growth, and there will be opportunities for candidates to advance within the organization.
We offer a competitive benefits package, including health, dental, and vision insurance (100% employer contribution); generous vacation benefits (starting at 18 days); a professional development stipend; and retirement benefits.
How to Apply
Please submit your resume/CV, cover letter, and two work samples via this form. Applications will be reviewed on a rolling basis until the role is filled.
We are an equal opportunity employer and are committed to attracting and retaining a talented and diverse team of professionals that resembles the city we serve. Women, people of color, members of the LGBTQ+ community, and individuals with disabilities are strongly encouraged to apply.
Questions?
Please contact submissions@urbandesignforum.org.
About Urban Design Forum
Urban Design Forum mobilizes civic leaders to confront the defining issues facing New York City. We work with our 1,000 members to investigate complex challenges in the built environment, study alternative approaches from cities around the world, and advance progressive strategies to build a more dynamic and democratic city.
Our programs are guided by the following values:
We believe the design and development communities must address enduring injustices in New York City, such as housing segregation, economic inequality, and environmental racism.
We believe New York should learn from international cities for pioneering and inspiring solutions to urban challenges.
We believe creating interdisciplinary cohorts of emerging leaders can empower more diverse civic leadership.
We believe government agencies should develop a long-term vision for the built environment, rather than achieve short-term wins.
We believe decision-makers must build with, and not for, traditionally disenfranchised communities–such as women, people of color, LGBTQ people, and people with disabilities.
We believe the public should be mobilized around the value of design in achieving equity, inclusion, and sustainability in the built environment.