Big Ideas for Small Lots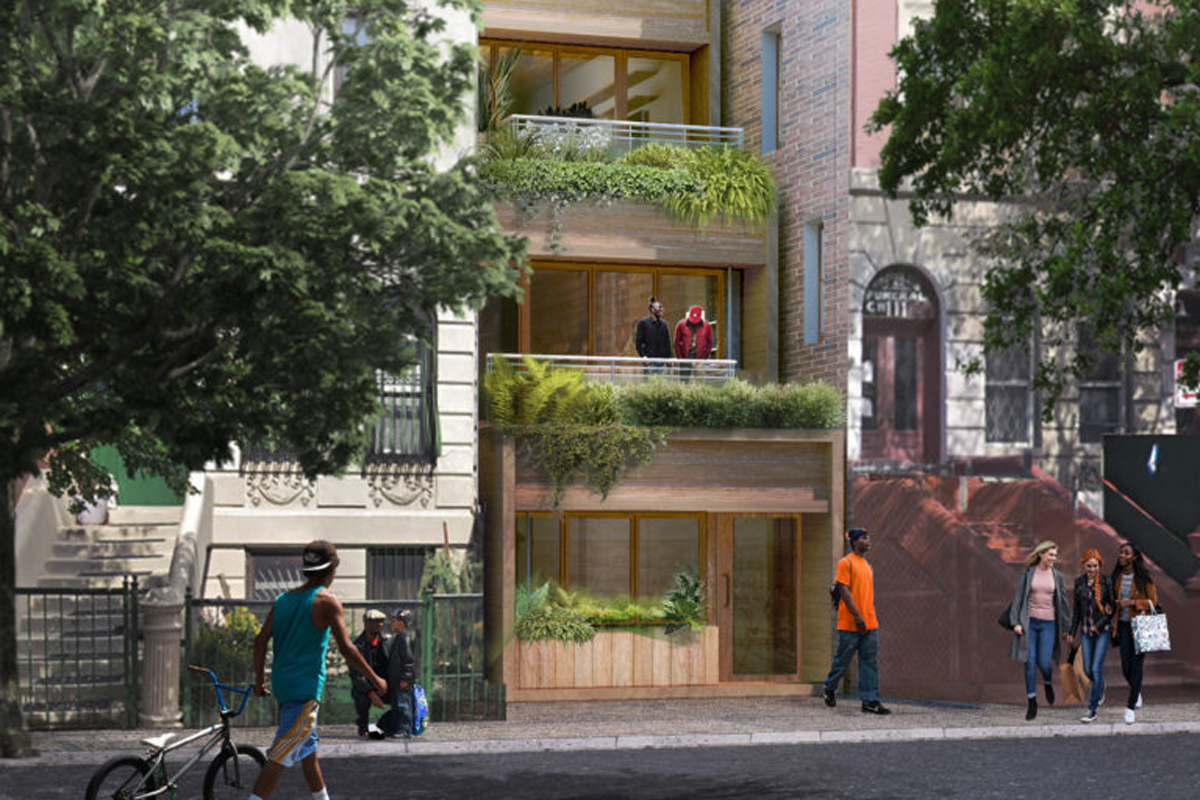 Louise Carroll announces Michael Sorkin and Adam Frampton as two winners of the Big Ideas for Small Lots NYC design competition.

The New York City Department of Housing Preservation and Development (HPD) and the American Institute of Architects New York (AIANY) announced on Tuesday the selection of five New York City-based firms as finalists in the Big Ideas for Small Lots NYC design competition for small-scale, urban infill housing. As 6sqft previously reported, the program was organized by HPD and AIANY as a way to address the challenges associated with the design and construction of affordable housing on 23 lots of underutilized city-owned land. First announced by the city last year, the program falls under Mayor Bill de Blasio's Housing New York 2.0 plan. The winning proposals were selected by a panel of nine jurors and evaluated on their design, replicability, and construction feasibility. The finalists will advance to the final stage of the program.
– Michelle Cohen, 6sqft
Image courtesy of ↓